Mint
Refreshing and all-natural, this Mint coffee is the perfect start for your day. Tastes of mint leaves and other earthy flavors. Light and flavorful. Roast Profile: Medium Flavored Coffee - All natural flavoring Grind Descriptions: Fine: Great for Expresso, Moka...
VIEW PRODUCT DETAILS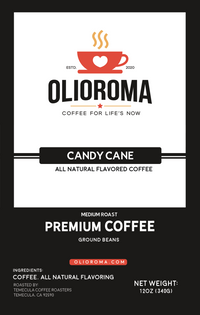 Candy Cane
Seasonal Specialty! Combining sweet with bold flavors, this delectable treat takes you back to those days of savoring candy canes while decorating the tree or watching the Christmas parade march by. Sweet and refreshing peppermint mixes with the bold, nutty...
VIEW PRODUCT DETAILS
---